Includes... ...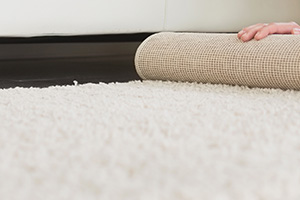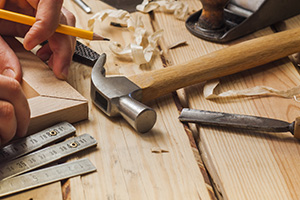 Supply labour & prepacked material for laying of 2FT x 2FT homogenous floor tiles for living.
Construct main door kerb/ slop.
Alteration of main door / main gate (if necessary).
Laying of cement screeding using prepacked materials for all bedrooms.
Supply & lay click system vinyl floor planks (5mmTHK) for 2 OR 3 bedrooms c/w laminated skirting.
Construct kitchen cabinet base complete with side tiling.
Design & fabricate 10ftL bottom & 10fL top kitchen cabinet in laminate finishing.
- c/w ABS trimming doors solid ply doors
- c/w x01 panel aluminium frame glass door
- c/w soft-closing hinges
- Dish drainer tray
- c/w softing closing tracks for drawers
- Cutlery tray
Supply & install 10ftL china quartz kitchen worktop c/w 50mmHT backsplash & 20mm front profile.
Supply labour to run wiring & install cooker hob/hood.
Supply labour and material to install kitchen sink and sink tap.
Supply labour to install 2 sets instant heaters / 1 set storage tank.
Supply labour to install 2 sets bathroom accessories.
Construct shower kerb complete with tiles for both bathrooms.
Supply and install 10mm THK clear tempered glass shower screen (x01 fixed, x01 swing) - For MBATH.
Painting of whole unit using Nippon paint c/w (4+1) colours include all pipings.
Lay protection sheet for flooring.
Chemical washing for whole unit flooring.
STANDARD BTO PACKAGE


> Cooker Hood / Hob Set
> Kitchen Sink
> Sink Tap